Hello dear friends. Today we will make the crochet keychain amigurumi pattern together. Even though the pattern is designed as a bee figure, it does not look exactly like a bee. We have nothing to do about it. Since it is already designed as a crochet keychain, it makes much more sense to have this size and shape. I think the colors of the bee are designed very successfully. Usually monochrome bees are made. But the use of different colors in this crochet amigurumi pattern looks more impressive.
I am trying to share insect amigurumi patterns as well as animal amigurumi. I will try to share the doll keychain amigurumi patterns as I find them. Now let's crochet the bee keychain amigurumi step by step.
PDF Little Bee Amigurumi Free Crochet Pattern
Designer
Instagram: happydolls_pattern
Ravelry: happydolls_pattern
Etsy: happydolls_pattern
Metarials needed
1. Yarn Art Jeans, 55% cotton, 45% acryl, 50g/160m next colors:
• for bee – yellow No 88, brown No 40
• For wings – white No 01
2. Crochet hook 2 mm or 2.25 mm (US: B, UK:14)
3. 5 mm safety eyes,
4. Fiberfill, thick sewing needle
Abbreviations:
MR– magic Ring
ch– chain stitch
sc– single crochet
inc– increase, 2 sc in the next sc
dec– decrease, sc2tog, single crochet 2 stitches together
(16)– number of stitches in a round
(inc, sc)*N– repeat N times
Body
Start with yellow yarn.
Work in continuous rounds without slip stitches.
Rnd 1: 7 sc in the MR
Rnd 2: 7 inc (14)
Rnd 3: (inc, 1 sc)*7 (21)
Rnd 4: (inc, 2 sc)*7 (28)
Rnd 5: (inc, 3 sc)*7 (35)
Connect brown yarn (don't cut off the yellow one):
Rnd 6: (inc, 4 sc)*7 (42)
Rnd 7-8: sc in each stitch around 2 rounds
Conncet yellow yarn:
Rnd 9-11: sc in each stitch around 3 rounds
Set the eyes between 4 and 5 rounds as shown on the photo.
Connect brown yarn:
Rnd 12-14: sc in each stitch around 3 rounds
Connect yellow yarn:
Rnd 15: (dec, 5 sc)*6 (36)
Rnd 16: (dec, 4 sc)*6 (30)
Rnd 17: (dec, 3 sc)*6 (24)
Connect brown yarn (cut off the yellow one):
Rnd 18: (dec, 2 sc)*6 (18)
Rnd 19: 18 sc
Rnd 20: (dec, 1 sc)*6 (12)
Rnd 21: 12 sc
Stuff the egg with the fiberfill
Rnd 22: 6 dec (6)
Rnd 23: 6 sc
Rnd 24: 3 dec (3)
Cut off the yarn, hide the end into the body.
Embroider the blush under the eyes.
Wings
With white yarn.
Rnd 1: 6 sc in the MR
Rnd 2: 6 inc (12)
Rnd 3: 12 sc
Rnd 4: (dec, 1 sc)*4 (8)
Don't stuff.
Fold so that the stitches of the last round line each other.
Crochet opposite stitches with 4 sc.
Cut off the yarn, leave a long tail, sew to the top of body.
Arms
With brown yarn.
Rnd 1: 6 sc in the MR
Rnd 2: 6 sc
Cut off the yarn, leave a long end, sew to the body.
Congratulations! Your Little Bee is ready!
I hope you enjoyed the process and now feel happy with the result!
Download PDF Pattern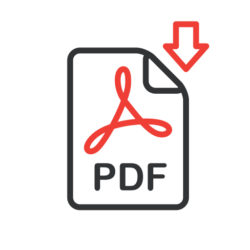 Language:

English